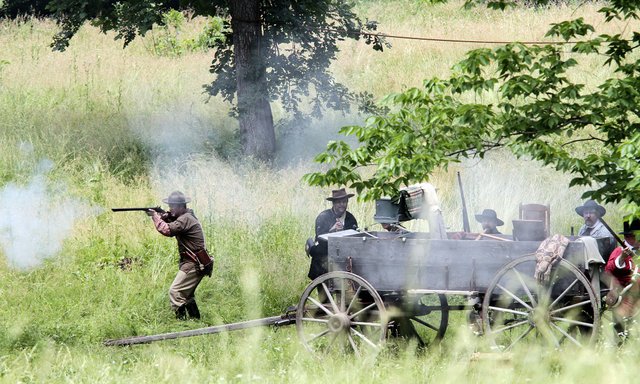 The Battle of Black Jack Battlefield will celebrate its 155th anniversary with three re-enactments of the pre-Civil War battle at 11 a.m., 2:30 p.m. and 5:30 p.m. Saturday at the battlefield site east of Baldwin City.
Stories this photo appears in:

Four events organized by the Black Jack Battlefield Trust will commemorate the 155th anniversary of the Battle of Black Jack. At 5 p.m. tonight, the actual date and time of the battle, a free, guided tour will be given.