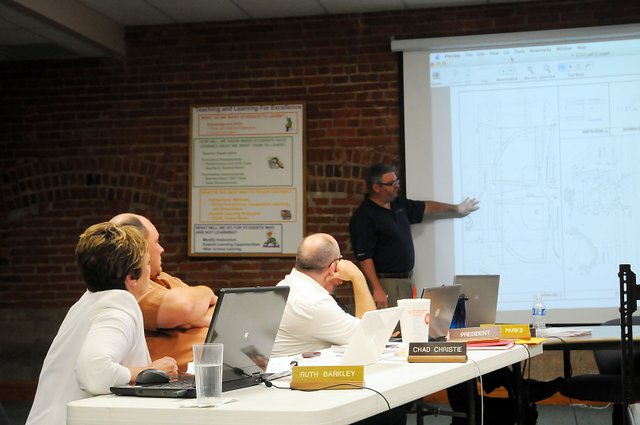 Architect Kyle Trendel presents Monday his latest design for a storage facility for the new sports complex near the district's elementary schools to the USD 348 Board of Education. The board rejected the plan as too expensive.
Stories this photo appears in:

A change in school board members and new less expensive plans didn't add up to approval for the construction of a storage facility at the new ball field complex.