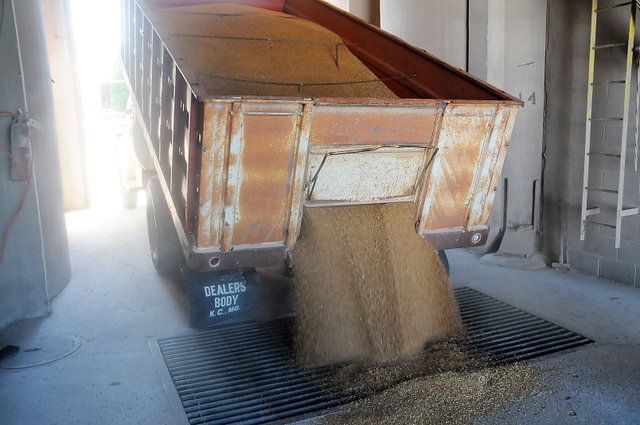 A truck dumps harvested wheat last Thursday at Baldwin Feed Company. Steve Wilson, owner of Baldwin Feed Company, said the wheat harvest is about 90 percent complete.
Stories this photo appears in:

While fans of fireworks wanted to see clear skies on the days surrounding Independence Day, farmers are hoping for rain at the most important time in the corn growing season.