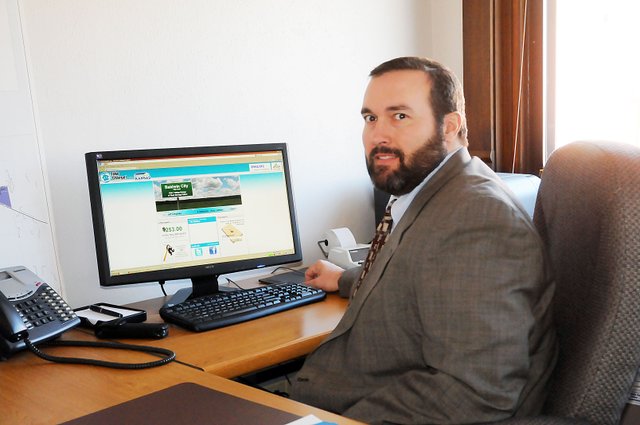 Baldwin City Administrator Jeff Dingman opens a Web site he hopes many Baldwin City residents visits in the next nine months to record switches to more energy efficient light bulbs as part of the Take Charge Challenge competition. Should the city win the competition, it would receive $100,000.
Stories this photo appears in:

While citizens of Baldwin City could be saving money through the Take Charge! Challenge, the city could be winning money. The Take Charge! Challenge began Jan. 1 and is a competition between 16 Kansas cities to reduce energy use.

For the next nine months, the city of Baldwin City is asking its residents to be more energy efficient in hopes of winning a $100,000 grant. From last Saturday until Sept. 30, Baldwin City is one of 16 cities in the state participating in the Take Charge Challenge.