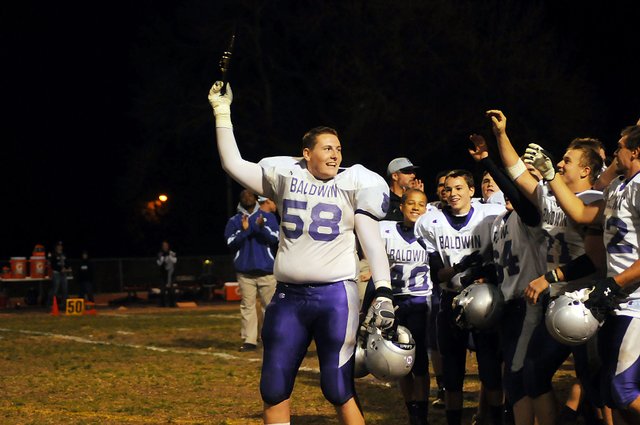 Baldwin High School senior Jesse Austin (No. 58) hoists the Bulldogs state playoff plaque during the fall. Austin was recently chosen to play in the Kansas Shrine Bowl in July.
Stories this photo appears in:

Mike Berg's Baldwin High School football squad will be sending another offensive lineman to the Kansas Shrine Bowl. Jesse Austin will be the Bulldogs' fourth Shrine Bowl selection during the last six years. Austin, a senior at BHS, was recently chosen for the 2011 Kansas Shrine Bowl.