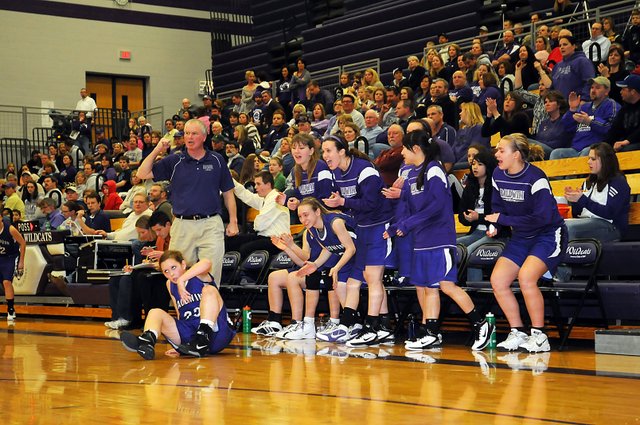 Baldwin High School coach Bob Martin and players on the bench react to a three-pointer made by sophomore Kailyn Smith, seated on the court, late in the third quarter Tuesday. Smith was fouled on the shot. She converted the four-point play to tie the game. It propelled Baldwin to victory as it won 46-36.
Stories this photo appears in:

LOUISBURG — A rare four-point play by Baldwin High School sophomore Kailyn Smith kick started a run to victory here Tuesday night. Combined with two free throws by BHS sophomore Katie Kehl, Smith's four-point play sparked a 20-3 run by the Bulldogs.
February 17, 2011 2:50 a.m.