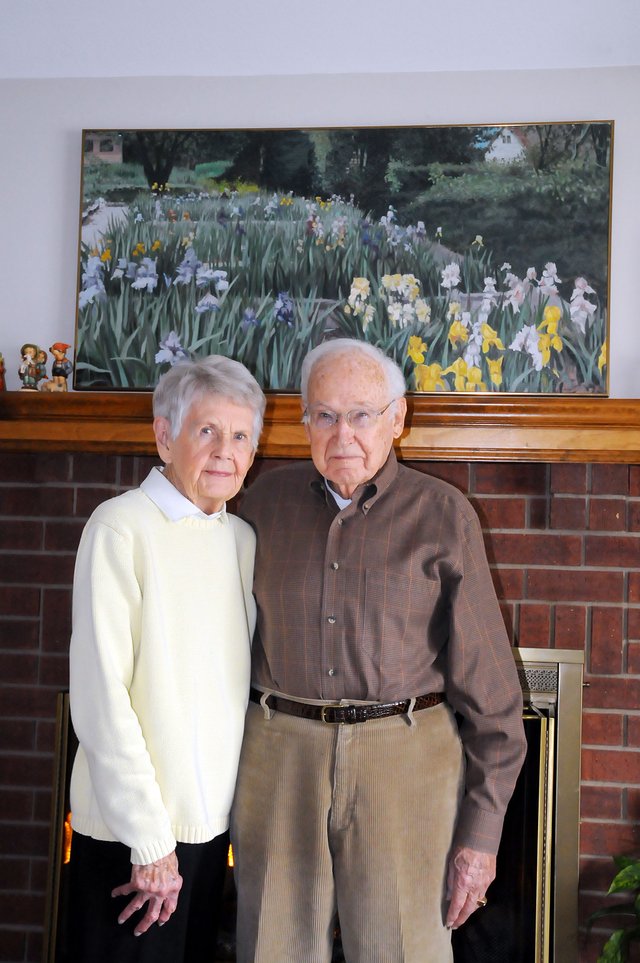 Ruth Ann and Don Nutt will be honored at the Baldwin Community Arts Council's 23rd annual Chocolate Auction for their support of local artists through the years and as a Valentine's Day acknowledgment of their 68 years of marriage. Doors to the Lumberyard Arts Center will open at noon Sunday for the auction and the live auction will start at 1 p.m.
Stories this photo appears in:

If their 65 years in Baldwin City and support for the arts in the community weren't enough reasons to honor Don and Ruth Ann Nutt, there's always one more. They've been married 68 years. There's never a better time to honor a longtime couple than on or near Valentine's Day.