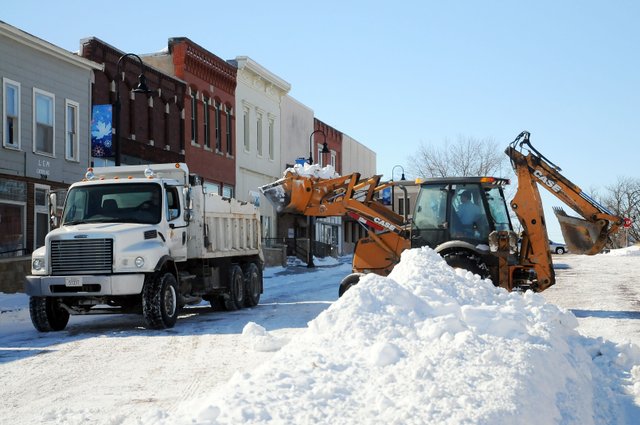 Baldwin City crews work to remove the snow from the downtown area Wednesday morning. The snow stopped falling Tuesday night and crews began removing the piles of snow Wednesday.
Stories this photo appears in:

Despite last week's heavy winter storm and Tuesday's snowfall, the City of Baldwin City staff has plenty of supplies to treat the roads for the remainder of the season. Last week's storm dropped around 10-12 inches of snow on the Baldwin City area.

Baldwin City, along with much of the Midwest, was hit with a winter storm earlier this week that canceled school district and university classes and just about everything else scheduled for Tuesday. On Tuesday, the largest single-day snowfall in years dropped about 10 inches of powder on the ground in Baldwin City.