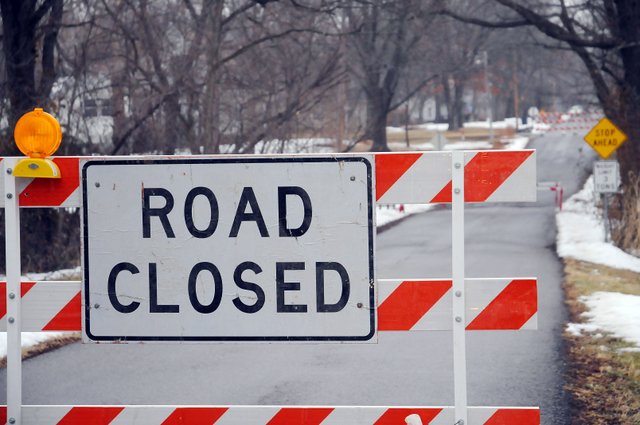 After a recent safety inspection, the bridge on Elm Street west of 10th Street was closed. The city hopes to replace the structure this spring or summer.
Stories this photo appears in:

Anyone trying to drive on 11th Street will have to access it from High Street or U.S. Highway 56 as its only other access road was closed last week. As of last Thursday, the Baldwin City Department of Public Works, acting on authority of the mayor, closed Elm Street from 10th to 11th streets. The street will be closed to vehicle traffic for months.