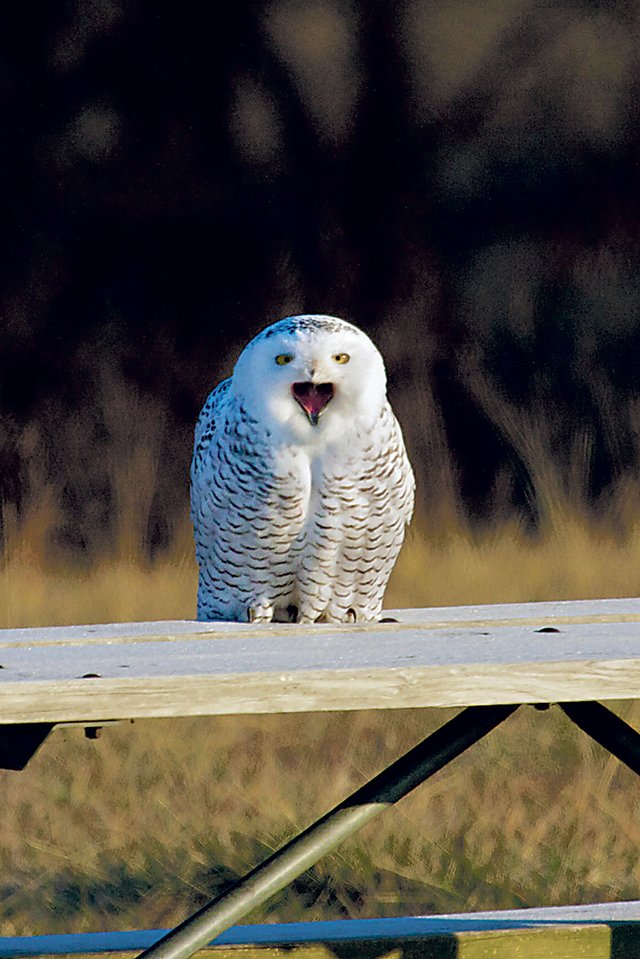 The bird seen here is one of three snowy owls seen Dec. 10 at Smithville Lake in Missouri's Clay County. This individual was seen at dawn sitting on a sign.
Stories this photo appears in:

While the lack of snow on the ground may have put a damper on the holiday season, it's something of a boon for those trying to spot a rare sight around these parts.