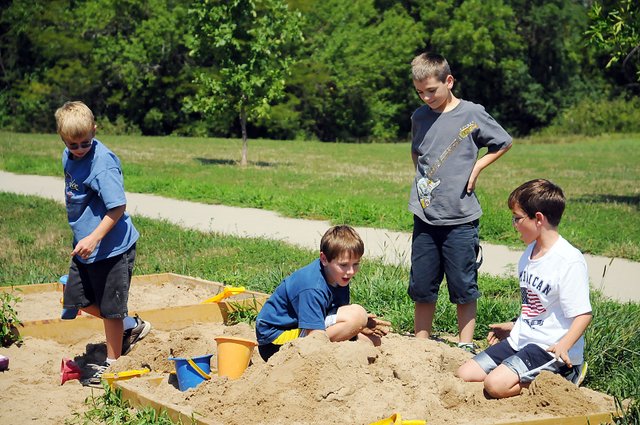 Four Baldwin Elementary School Intermediate Center fifth-graders play together in the sandbox at recess during the second full-day of school Friday. They are, from left, James Foster, Max Gilliland, Lyle Story and James Lock. All USD 348 students began classes last Thursday, Aug. 18.
Stories this photo appears in:

Franklin Delano Roosevelt might have said it best in one of his famous quotes: "Only thing we have to fear is fear itself." The former U.S. president's quote was appropriate for the move from the two outlying elementary schools into the pair of schools in Baldwin City.