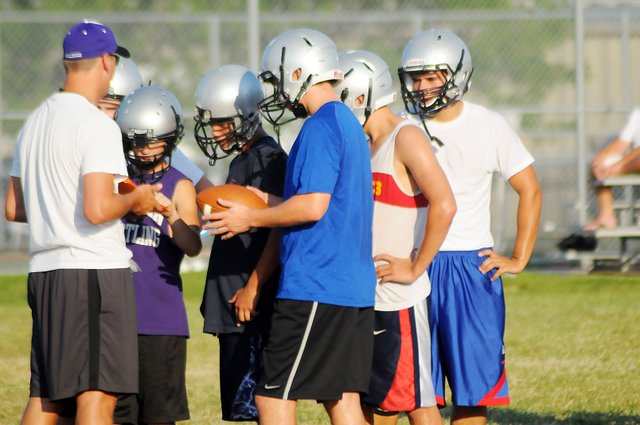 Baldwin High School assistant football coach Austin Inzer, left, shows several players a diagram of the play they are about to run at practice Tuesday evening. The Bulldogs have practiced well during the opening days of the season, which began Monday morning.
Stories this photo appears in:

Increased summer workouts and training has made the first few practices easy for Mike Berg and his Baldwin High School football players. During June and half of July, Berg and his players were lifting weights and conditioning daily, while also practicing twice a week.