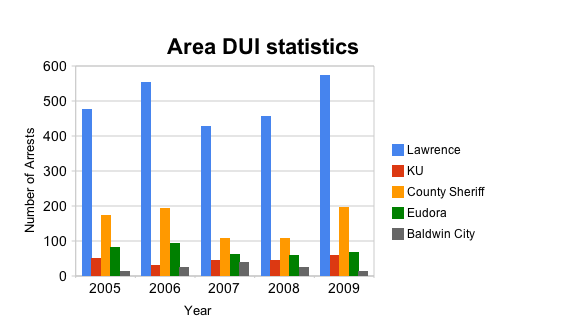 DUI arrests reported to the Kansas Bureau of Investigations by area law enforcement agencies. 2010 statistics were not yet available.
Stories this photo appears in:

Central database, tougher penalties can't keep all drunken drivers off streets
Is it possible someone in Kansas has 100 DUIs and is still driving around? Unlikely, but it's possible, he said.