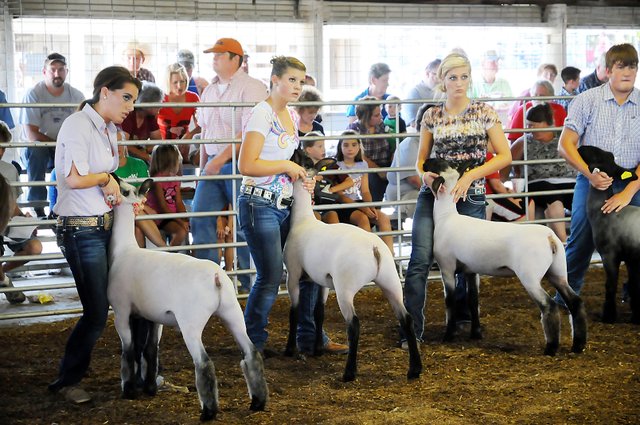 Three Baldwin City area 4-H'ers compete in the sheep show last Thursday night at the Douglas County Fairgrounds in Lawrence. They are, from left, MacKenzie Flory, Paris Nottingham and Taylor Stanley. They were presenting level four showmanship. Stanley won grand champion and Flory was the reserve grand champion.
Stories this photo appears in:

Taylor Stanley was one of many Baldwin City area 4-H'ers to have success at the Douglas County Fair last week. Stanley, a member of the Vinland Valley 4-H Club and a senior at Baldwin High School, had a highly successful sheep show at one of her final fairs.