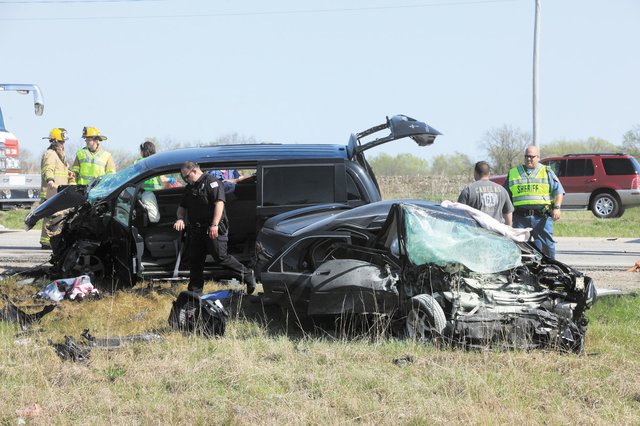 A two-vehicle accident east of Eudora around 3:30 p.m. Saturday claimed the life of two people, and three others were injured.
Stories this photo appears in:

A Kansas Highway Patrol trooper said Tuesday that drug use and driver inattention would be listed as contributing factors as to why a 24-year-old Eudora man crossed a median in a deadly April 16 accident on Kansas Highway 10.

The Kansas Highway Patrol is investigating whether marijuana and other drug use contributed to Saturday's double-fatality accident near Eudora on Kansas Highway 10, a trooper said Monday.

A 5-year-old and a 24-year-old were killed and three others were seriously injured in a two-vehicle accident Saturday on Kansas Highway 10, near mile marker 11 just south of Eudora.