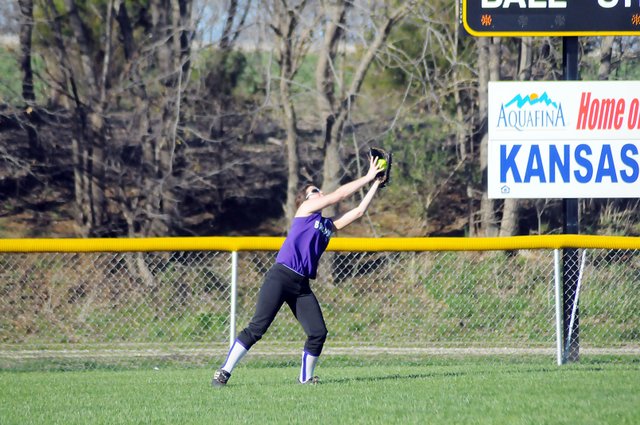 Baldwin High School junior Kaysha Green stretches out her arms as she makes a catch over her head in left field Tuesday. BHS lost both games at Ottawa.
Stories this photo appears in:

While it's hard to think positively after four straight losses, Baldwin High School softball coach Ginger Crist felt better Tuesday than she did Thursday night. Crist, who is in her first year as the Bulldogs' head coach, was much happier here Tuesday than after losing at De Soto last week.