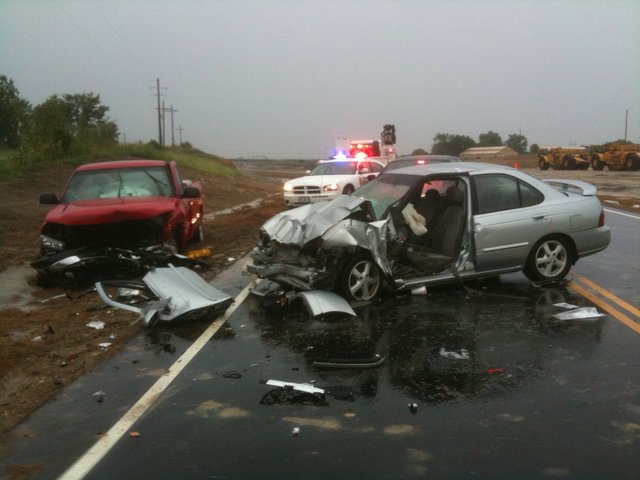 An injury accident on U.S. Highway 59 north of Baldwin Junction shutdown the highway in both directions Wednesday. At least one person was seriously injured and had to be extricated from the vehicle.
Stories this photo appears in:
Both directions of U.S. 59 just north of N. 482 Road are closed while while emergency crews clear the scene of an injury accident.