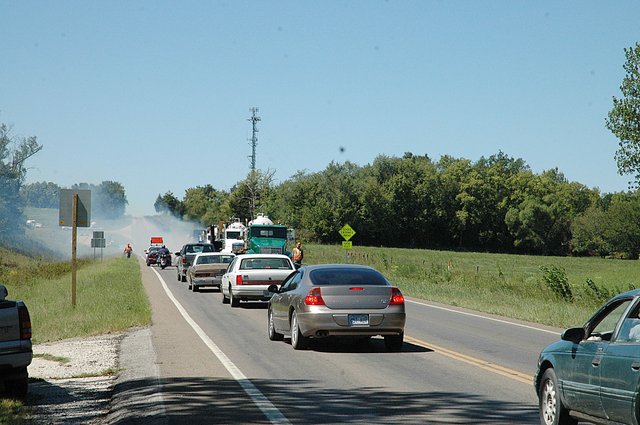 A pilot car leads traffic around resurfacing work that's underway on U.S. Highway 56. The resurfacing crew had made it to the Baldwin Elementary School Intermediate Center by around noon Friday. Motorists can expect delays along the highway through October.
Stories this photo appears in:

Motorists traveling between Lawrence and Baldwin City might want to tack on a few extra minutes for the trip — regardless of the route.
September 3, 2010 8:52 a.m.