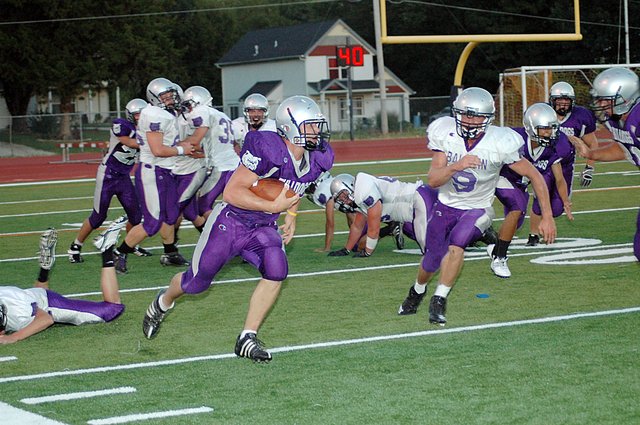 Baldwin High School senior Josh Hoffman, right, tries to run down senior Ryan Rogers during Friday night's scrimmage at Liston Stadium.
Stories this photo appears in:

Bulldogs open season Friday at Paola
Mike Berg is bringing back the 'good ole days' of Baldwin High School football this fall … well, sort of. The BHS football coach is returning his offense to the scheme it used in 2007 and 2008. During those years, the Bulldogs had a combined record of 18-6.