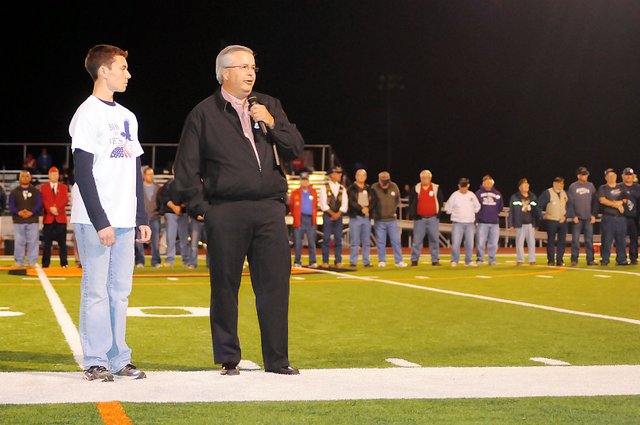 Baldwin City Mayor Ken Wagner spoke at the BHS for Vets ceremony Friday night. BHS senior and organizer of the event, Colin Thomas, is standing next to Wagner. There were 58 military veterans in attendance Friday.
Stories this photo appears in:

Baldwin High School's patriot club military veteran ceremony began with a three-plane flyover and ended with a barrage of fireworks Friday night. In the middle was patriotic music, a speech by Baldwin City Mayor Ken Wagner and 58 veterans being honored in front of a large Liston Stadium crowd.