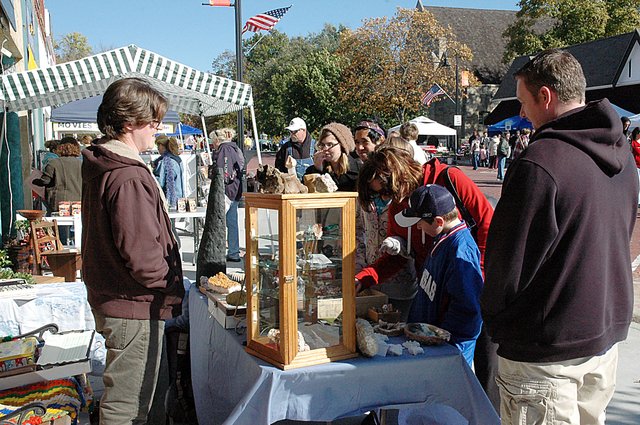 Stories this photo appears in:

A change to the layout for craft booths should create more room for foot traffic at the 53rd annual Maple Leaf Festival. During the past several years, the middle of High Street has been filled with two rows of booths, while there were booths lining the edge of the street, as well. This year, the festival committee decided to allow only one row of booths down the middle of the street.
October 14, 2010 1:13 a.m.