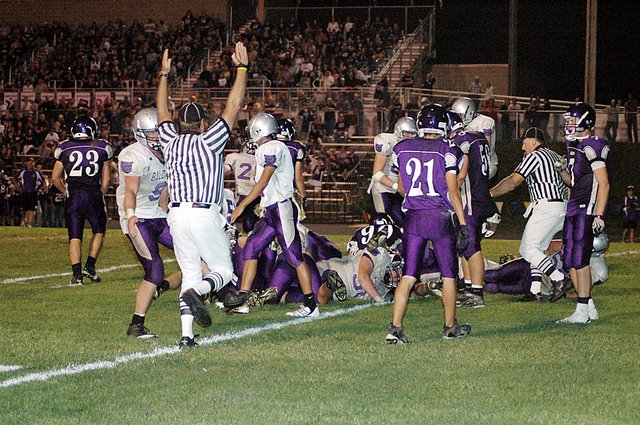 An official signifies a touchdown for Baldwin High School senor Landon Ausherman on the last play of the first half Friday night at Louisburg. Baldwin lost its first game Friday, falling to the Wildcats, 42-26.
Stories this photo appears in:

Bulldog football team learning from mistakes made against Wildcats
LOUISBURG — Mike Berg is making sure his team learns from their loss here Friday night. His Baldwin High School football team lost its first game of the season when it fell 42-26 to Louisburg (6-0). The Bulldogs (5-1) are keeping a positive outlook about the loss.
October 14, 2010 1:24 a.m.

LOUISBURG — Second half turnovers doomed Baldwin High as it dropped its first football game of the season Friday night. BHS (5-1) fell to Louisburg (6-0) 42-26.
October 9, 2010 2:38 a.m.