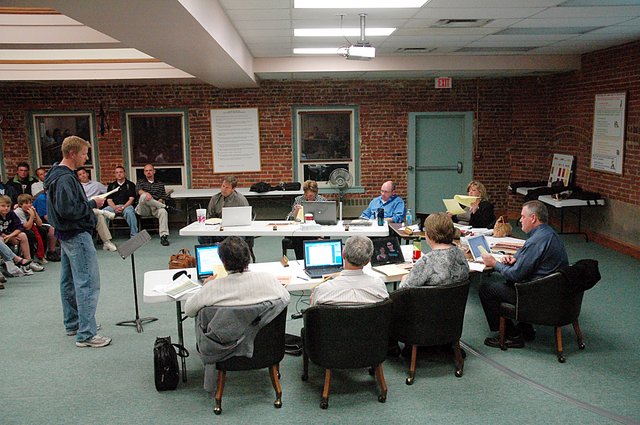 The Baldwin School Board listened to patrons' opinions on the possibility that the two rural elementary schools might close during the spring. A large crowd is expected Monday night after the school board set Nov. 11 the date for a public hearing on the topic.
Stories this photo appears in:

Veterans Day in the Baldwin School District might end up turning into a battle over the future of Marion Springs and Vinland elementary schools. That's the date The Baldwin USD 348 Board of Education chose for the public hearing regarding the future of the two outlying schools. It will start at 7 p.m. Nov. 11 in the Baldwin Junior High School auditorium.