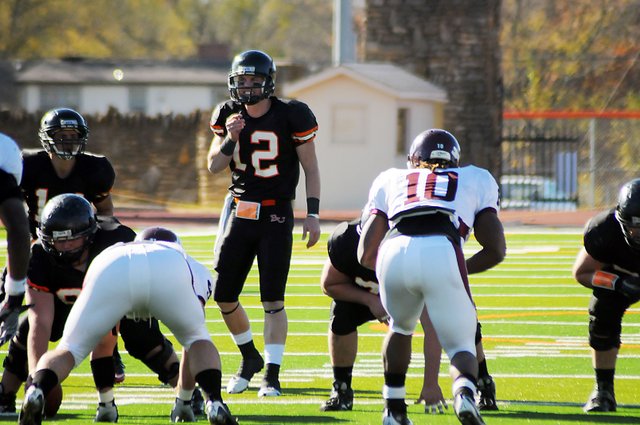 Baker University freshman quarterback Jake Morse (No. 12) became the Wildcats' starter during the second half of the season after splitting time with freshman Zach Faust during the first three games of the season.
Stories this photo appears in:

From the second-straight season, Baker University's football team flew under the radar but managed to record another winning campaign. Baker began the season 0-3 and fell out of the NAIA top 25 with a trio of close losses to top-10 teams, two of which were on the road. The Wildcats (7-4) rallied to win seven of their final eight contests. That streak included the final five games of the season.