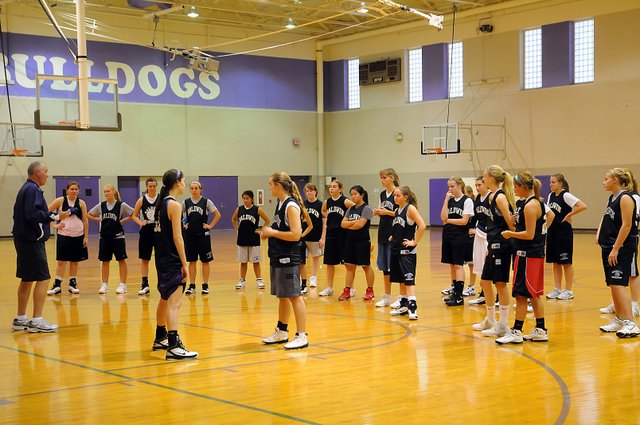 Baldwin High School girls' basketball coach Bob Martin, left, instructs his players during the season-opening practice Monday afternoon.
Stories this photo appears in:

Baldwin High School's fall season officially ended Friday night, which can only mean that winter sports are just around the corner. That corner was rounded very quickly. The winter season didn't wait long after the fall season to officially begin.