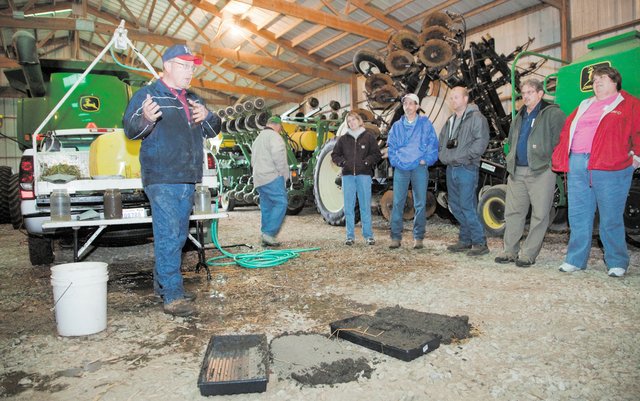 Clyde Mermis, district conservationist, left, discusses how no-till farming, along with ground cover, can keep topsoil from eroding. Mermis talked during the Douglas County Food Policy group tour of Douglas County farms Friday, Nov. 9, 2010. The Food Policy Council will take information from the tour to send recommendations to Douglas County commissioners.
Stories this photo appears in:

Formed last year, the Food Policy Council consists of 25 members who help advise the Douglas County Commission on how to create a sustainable food system. Friday's tour was an opportunity to give the council a deeper perspective on the producers behind the food.