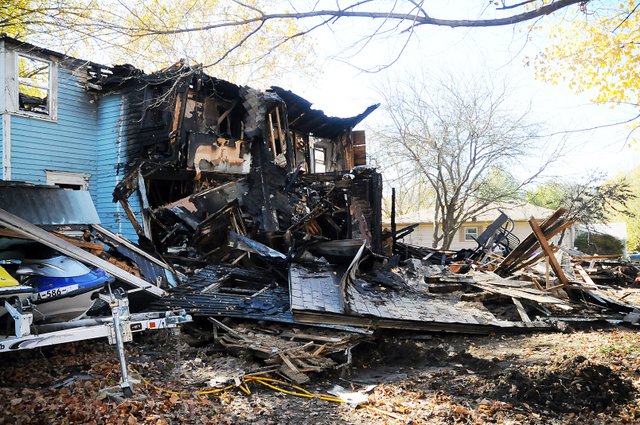 An early morning fire destroyed this home at 217 Dearborn Street Sunday. Both residents of the house escaped injury free. The cause of the blaze is unknown.
Stories this photo appears in:

Brent and Lynnette Ojanguren woke up to their cats fighting just in the knick of time early Sunday morning. Moments after checking on their cats, the Ojanguren's house at 217 Dearborn Street went up in flames. Firefighters arrived shortly after the 911 call, but the house was destroyed by the fire.

Baldwin City's Fire Chief Allen Craig said Monday that state fire investigators had not determined the cause of a fire that did extensive damage to a residence early Sunday morning.