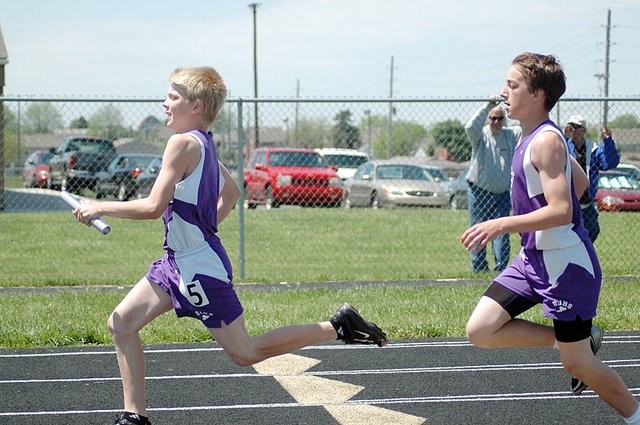 Baldwin Junior High School seventh grade sports might be on the chopping block for Baldwin School District cuts. The school board discussed the possibility of cutting seventh grade athletics Monday night. This photo was taken last May at the league track and field meet.
Stories this photo appears in:

Athletics and activity user fees were once again the subject of the Baldwin School Board's budget meeting. On Monday night, the school board added seventh-grade athletics to the possible chopping block and proposed a lower user fee increase than planned last week.