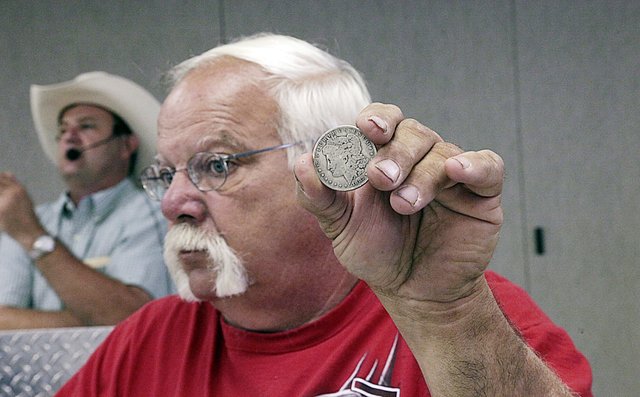 Working the crowd with a Morgan Silver Dollar in his hand Richard Anderson of Baldwin City, helped auctioneer Mark Elston at the Douglas County Fairgrounds go through a sale of old coins at the Douglas Count Fairgrounds.
Stories this photo appears in:

Buyers staking claims to coins
A boom town this is not. As a crowd files into an auction at the Douglas County Fairgrounds on a sweltering Sunday morning, the most excitement here is over a broken water line — a break that caused the auction to be moved into an air-conditioned building of the fairgrounds.