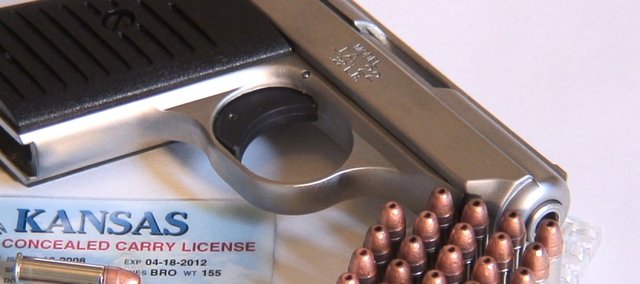 Finding places that allow you to carry a concealed weapon in Lawrence is not hard. A new law that went into effect July 1 makes it even easier to obtain a concealed carry permits.
Stories this photo appears in:

Drunken driving. Carrying a firearm while under the influence of alcohol. Attempted suicide. Prior to July 1, all those situations were red flags for the Kansas Attorney General's office when deciding whether to issue a permit for someone to carry a concealed handgun.