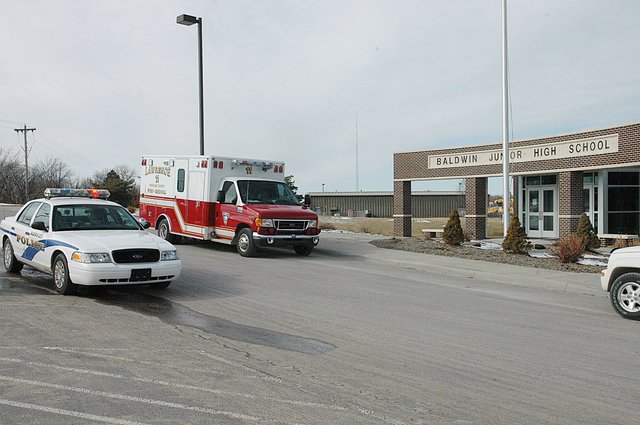 A day after news got out about the Lawrence City Commission doing away with ambulance service to Baldwin City, that decision was reversed. County officials pointed out that would violate a 1996 agreement and now the old familiar No. 11 ambulance will remain in Baldwin City.
Stories this photo appears in:

Turns out an ambulance will remain based out of Baldwin City next year after all, now that officials in Lawrence have dropped plans to recall an employee position from a station near the high school.

A Baldwin City-based ambulance is on track to be eliminated next year, with half its crew to be recalled to Lawrence, Douglas County commissioners learned Tuesday.