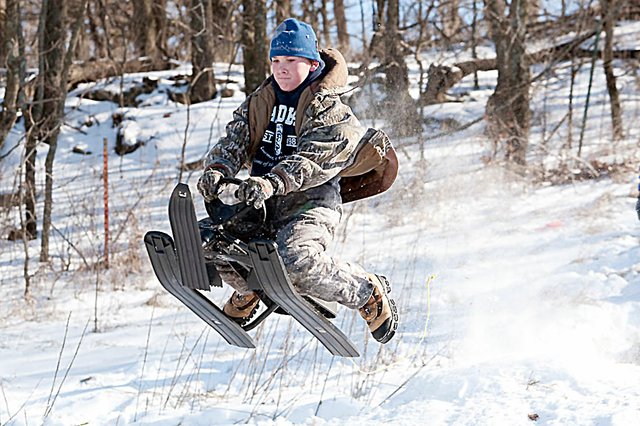 Garrett Burkhart, 12, goes flying into the air after hitting the jump hill on New Year's Eve at Signal Oak. Burkhart and friends had a blast on the famed hill.
Stories this photo appears in:

Winter weather isn't bad for everyone
Whether most people like it or not, it's been a cold, snowy start to winter. Some people are just choosing to enjoy it, while others dread the weather. For most people, the inches and inches of snowfall during the past two weeks have created problems, especially with travel. Slick road conditions combined with blustery winds and falling snow nearly every other day have residents dreaming of summer.