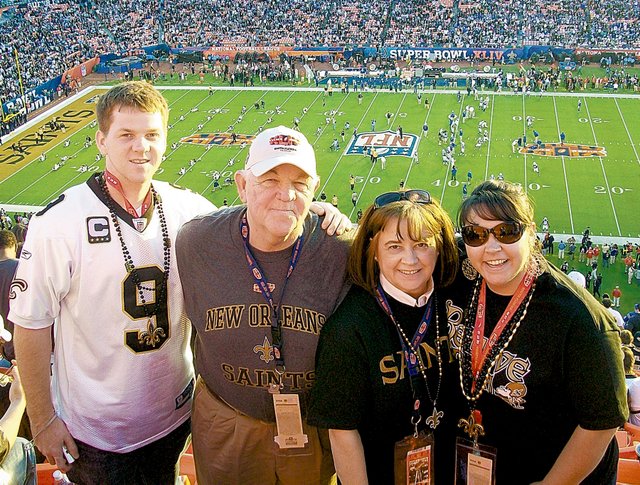 Baker University senior Mack Brown, left, traveled to Miami with his family to cheer on the New Orleans Saints at the Super Bowl. He is pictured here, before the game, with his family. They are, from left, father Sam, mother Cindy and sister Maggie, who is a 2004 Baker graduate.
Stories this photo appears in:

Mack Brown lived a weekend he may never forget. Instead of studying like many college students, the Baker University senior and four-year starting quarterback enjoyed the sun and warmth of South Beach, Fla., for a couple of days. He wasn't just taking in the rays, he was there for a football game. Of course, not just any football game.