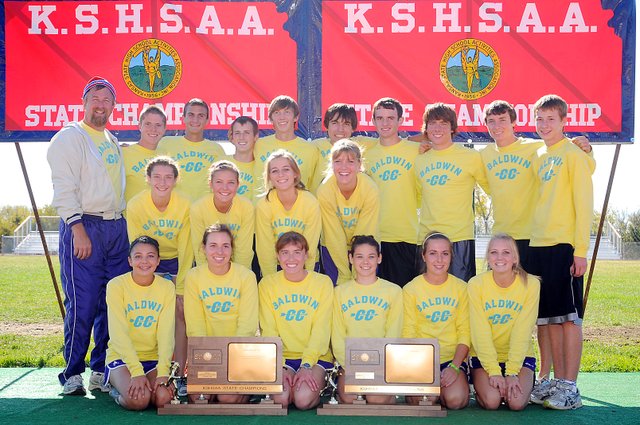 Baldwin High School's cross country teams swept the team titles at the Class 4A state meet in late October. It's the first time since 2005 both teams have won state titles in the same year.
Stories this photo appears in:

It's tough to neatly sum up tradition, but in nearly every storied program — regardless of sport or level — there is one constant: winning. And over the years, Baldwin High cross country has done quite a bit of that. Under coach Mike Spielman, in his 19th season at Baldwin, the boys and girls cross country teams have won a whopping 17-combined Class 4A state championships.