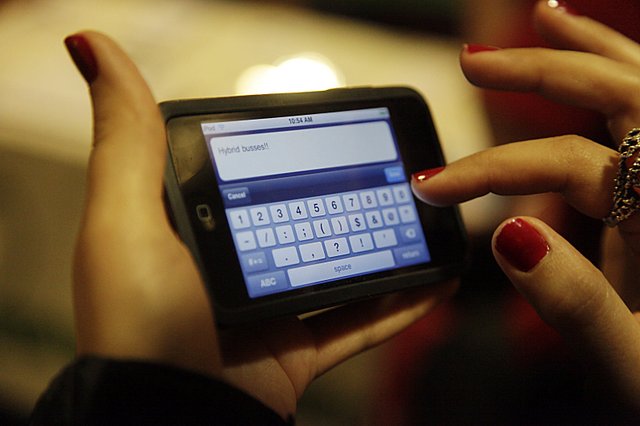 Law enforcement agencies in Kansas will start writing tickets with the start of the new year for motorists seen texting while driving.
Stories this photo appears in:

Come Jan. 1, Kansas motorists might want to think twice before picking up a cell phone to send or read a text message. If they are spotted by a law enforcement officer, that action could cost them a $60 ticket and in Douglas County another $93.50 in court fines.