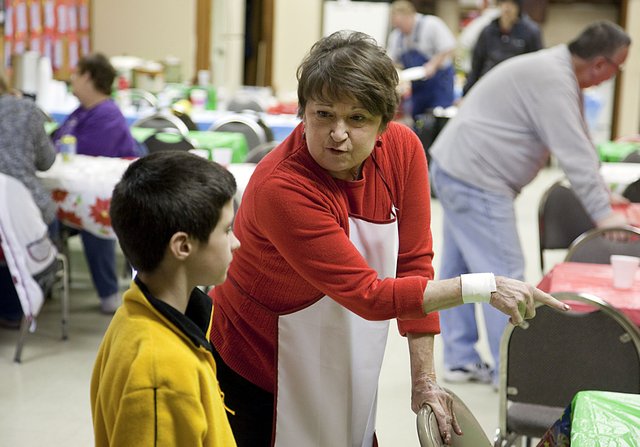 Sheri Caldwell-Crossley, right, directs Prax Myer, 10, to a table of children's activities at the third annual Baldwin Community Christmas dinner at the American Legion Hall in Baldwin City. This was the third annual Christmas dinner in Baldwin put on by the Caldwell-Crossley family.
Stories this photo appears in:

Two years ago Calvin Crossley lost his job. The children and grandchildren had all moved away. However, instead of focusing on the negative, Crossley and his wife, Sheri Caldwell-Crossley, decided to focus on their blessings.