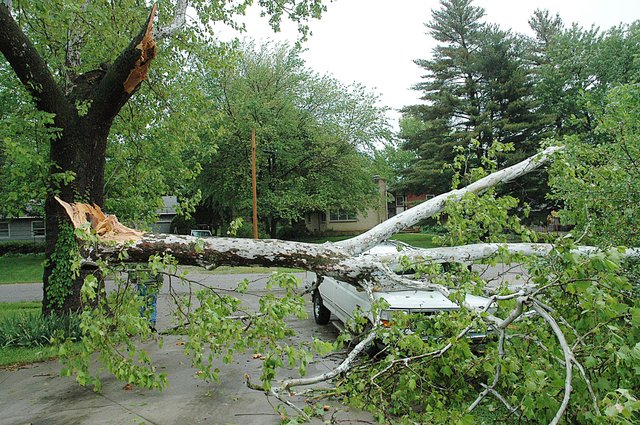 Baldwin City residents woke to a number of nasty surprises after a thunderstorm rolled through the area in May. Weather also made news when a series of blizzards struck northeast Kansas last winter. Those are two of the stories that readers can consider for the Signal's story of the year.
Stories this photo appears in:

Whether it was local tax increase, damaging storms or high school teams notching academic or athletic success, Baldwin City was its share of news the past 12 months. The Signal has compiled a list of 15 stories from 2010 worthy of consideration of the community's top news story of the year.
December 16, 2010 1:01 a.m.