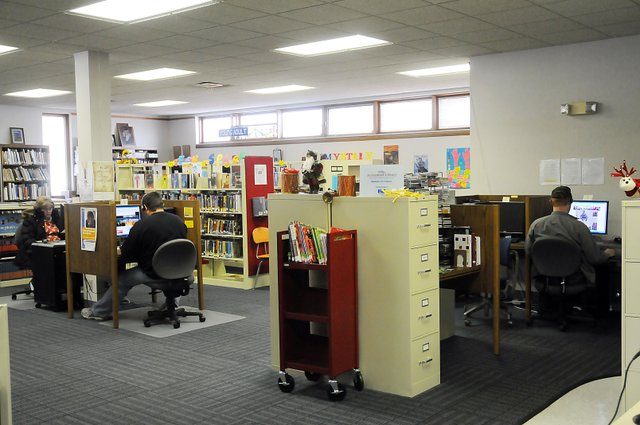 The Baldwin City Public Library is in need of more space so that it can expand its collections of books and videos and serve more groups in its popular meeting room, library board members told the city council on Monday.
Stories this photo appears in:

For the first time in five years, members of the Baldwin City Public Library board of directors are talking about the need for an expansion to the 17-year old building. On Monday, board members spoke to the Baldwin City Council about a possible expansion. After listening to the presentation, the council gave the library board the approval to move forward with the preliminary stages of the project.