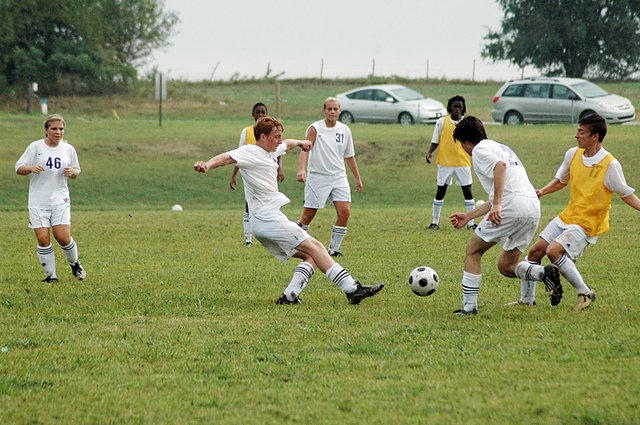 A trio of Baldwin High School soccer players attack a loose ball Saturday morning during the team's scrimmage. The Bulldogs will be the first BHS team to start its season when they host Tonganoxie at 4 p.m. Friday. Last year, the Bulldogs and Chieftains tied.
Stories this photo appears in:

While this year's Baldwin High School soccer team will look quite similar to the 2009 squad, there will be a difference in philosophy from the head coach. A year ago, former coach Matt McCune stressed defense first. His Bulldogs tried to protect their goal and tried to find scoring opportunities when available.