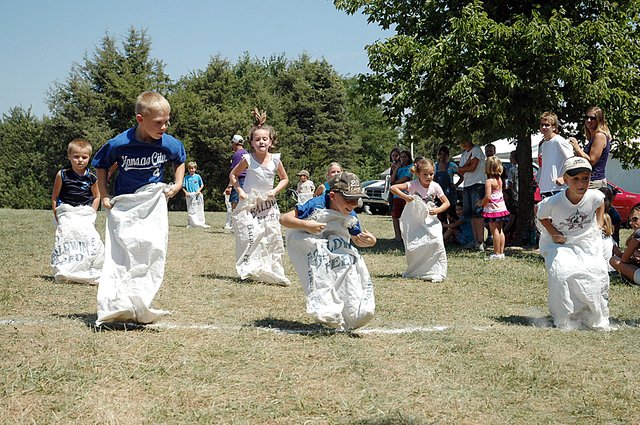 It was a photo-finish in this sack race at the Vinland Fair Friday. There were plenty of other close races, too.
Stories this photo appears in:

Mother Nature didn't exactly shine on the 103rd Vinland Fair last week, but it still ended up being its annual success. "I think we had a pretty good fair," said Mike Craig, co-president of the fair board with his wife, Julie.