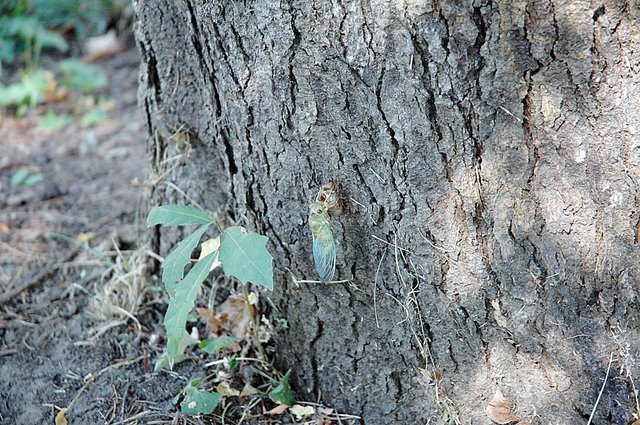 The summer song from the cicadas is at full tilt right now, as the cicadas are in different stages. This cicada had just emerged from its shell on Friday near downtown Baldwin City.
Stories this photo appears in:

It's one of those sounds that mean summer — the almost constant evening and night commotion made by cicadas. They've been around for weeks and will likely be around that much longer. The website cicadamania.com is devoted to them and offer answers for frequently asked questions.