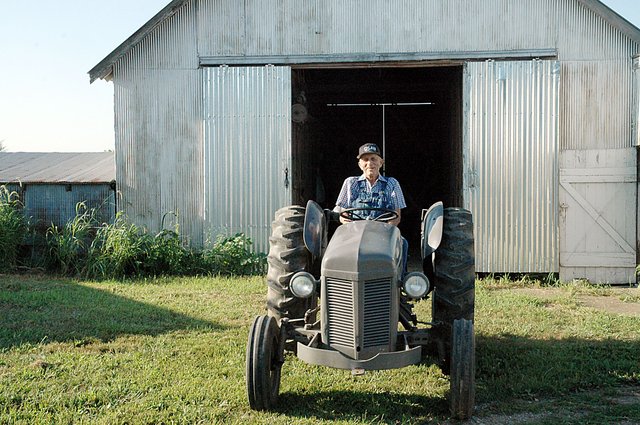 Max Moore sits on his 1950 Ferguson tractor after pulling it out of one of his barns on his farm north and west of Baldwin City Tuesday morning. Moore was undefeated on his favored Ferguson during the years he entered the Vinland Fair tractor pull. The 92-year-old will be there with it Friday to be recognized.
Stories this photo appears in:

When it comes to the Vinland Fair's tractor-pull competition, no one can hold a candle to Max Moore. Moore, who is 92 years old and still actively farms his 300 acres just north and west of Baldwin City, was on the fair board when the idea was hatched to have a tractor pull back in the early 1960s.