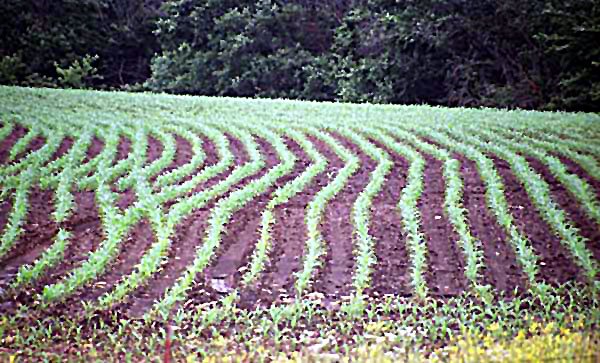 Corn that got off to a good start like this earlier in the year is absolutely growing like crazy with the rain and hot temperatures, according to Douglas County Agent Bill Wood. Lawns and gardens are also responding to the conditions.
Stories this photo appears in:

With the continued mixture of heat and rain, conditions have been good for the growing season. Douglas County Extension Agents Bill Wood (crops) and Jennifer Smith (horticulture) shared their thoughts on the season.