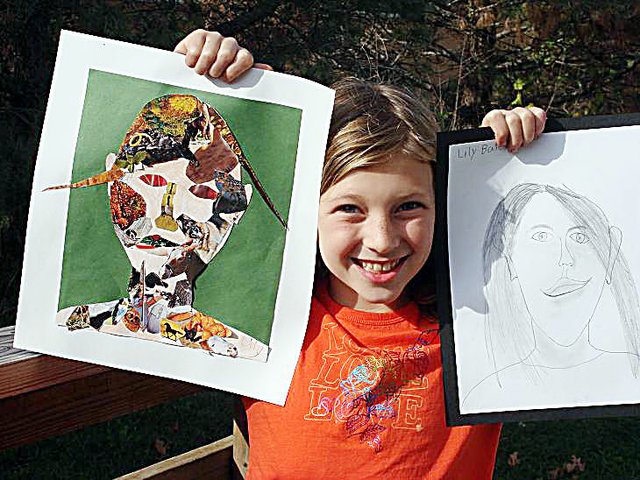 Lily Bates, a fourth grader at Marion Springs Elementary School, holds two self portraits that she created to be a part of the next exhibit by Baldwin School District students at the Lumberyard Arts Center. The elementary students will have their work on display beginning May 6.
Stories this photo appears in:

Baldwin School District art exhibits continue at the Lumberyard Arts Center with the Baldwin Junior High School students' "Alice in Wonderland" show during regular gallery hours through Saturday, May 1.