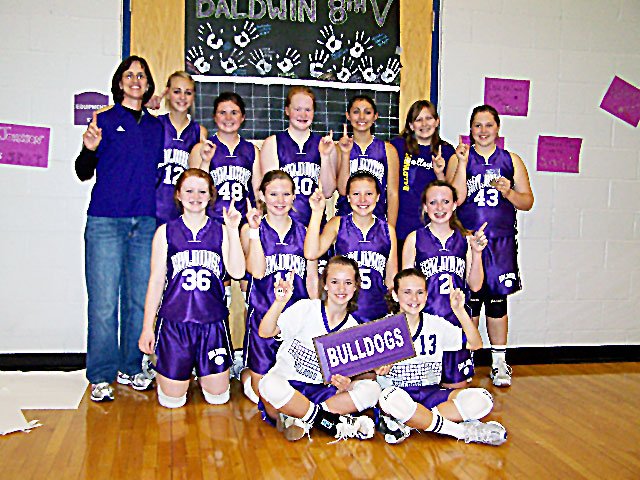 Baldwin Junior High School's eighth grade varsity volleyball team went 5-0 at the Frontier League tournament Saturday to win it. Pictured, front row, from left, are Cassidy Markley and Samantha Walters. Middle row are Anna Nichols, Jenna Irey, Ashton Temple and Madeline McCrary. Back row are coach Brenda Shawley, Morgan Lober, Hailey Cope, Morgan Linder, Bella Villaca, Katelyn Johnson and Raeanna Duncan.

Stories this photo appears in:
Both Baldwin Junior High School varsity volleyball teams avenged previous losses en route to sweeping the Frontier League championships Saturday. It was the first time in recent years the Bulldogs have won both varsity league titles. The eighth grade team went 5-0 and the seventh graders were 4-0 at the tournaments.