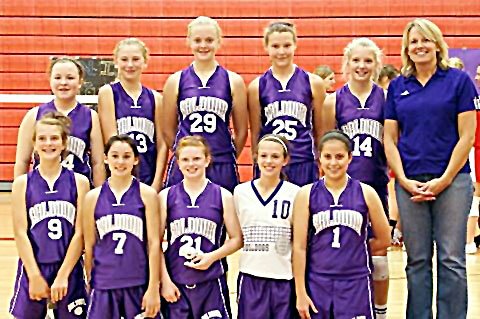 Baldwin Junior High School's seventh grade varsity volleyball team went 4-0 at the Frontier League tournament. Pictured, front row, from left are Molly Ogden, Sierra Hall, Emily Simpson, Emma Stewart and Kelsie Champagne. Back row are Elley McDaniels, Madeline Ogle, Jordan Hoffman, Alexia Stein, Corey Valentine and coach Marilee Valentine.
Stories this photo appears in:
Both Baldwin Junior High School varsity volleyball teams avenged previous losses en route to sweeping the Frontier League championships Saturday. It was the first time in recent years the Bulldogs have won both varsity league titles. The eighth grade team went 5-0 and the seventh graders were 4-0 at the tournaments.