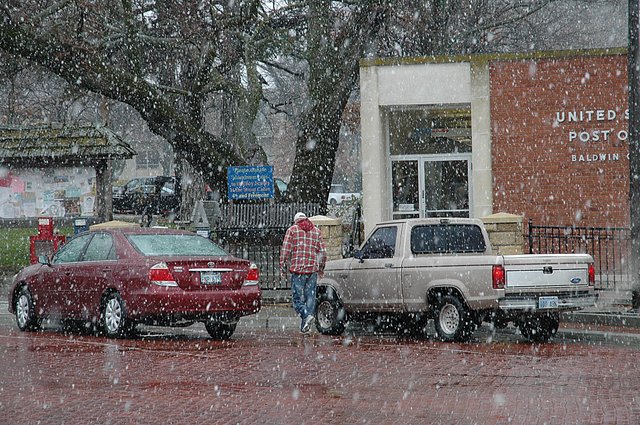 Snow flakes were plentiful Monday in downtown Baldwin City, but eventually turned back to rain. Overnight the snow returned and covered the ground and vehicles, but roads were fine. The two days of precipitation brought 1.1 inches in Vinland.
Stories this photo appears in:

Giant flakes put on winter show
Mother Nature delivered her first punch of the season Monday, as a winter storm hit northeast Kansas.