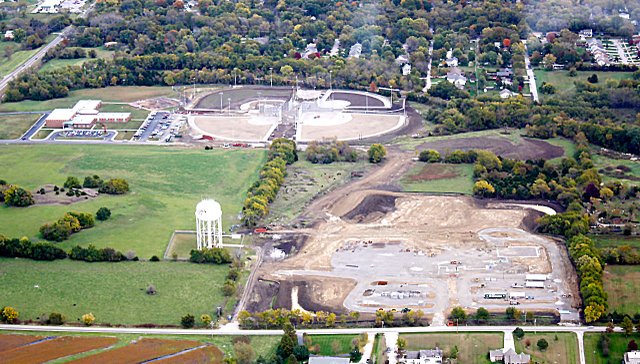 An aerial view on construction work west of town shows the new ball fields, top, and the new Baldwin Elementary School Primary Center, bottom right. This photo was taken Maple Leaf Weekend on Oct. 17.
Stories this photo appears in:

Not surprisingly, above average rainfall has slowed some of the Baldwin School District bond issue projects. However, one project has benefited from the rain, while another hasn't been affected, according to Supt. Paul Dorathy.