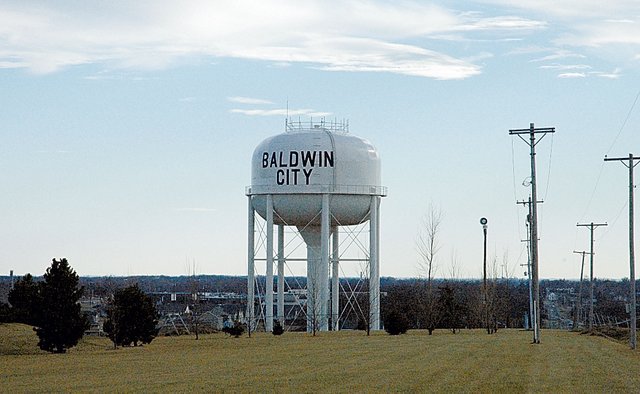 The water tower north of Baldwin City could be getting filled with water that's not from Lawrence's treatment plant if plans for purchasing it from a Johnson County Rural Water District come through. Baldwin City Mayor Ken Wagner is pursuing different options because of the high price of Lawrence water.
Stories this photo appears in:

For decades there's been a big business in Lawrence City Hall that stretches well beyond the borders of the city limits. It is the water business.