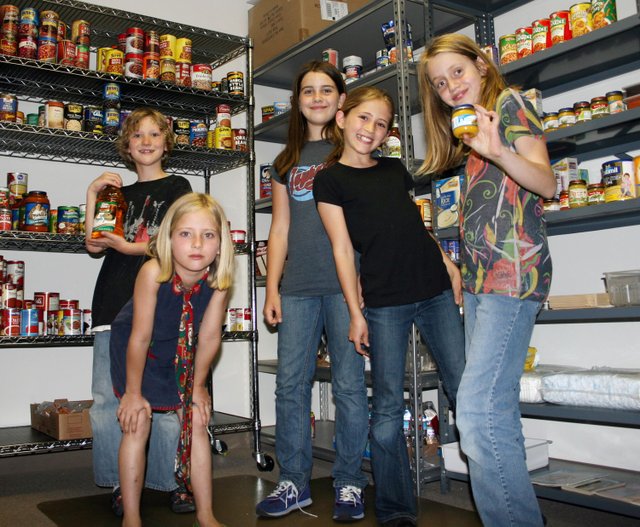 Students at Vinland Elementary School recently conducted a food drive to help stock the shelves at the Community Food Pantry. On Wednesday, they delivered what they'd gathered. Students helping out were, from left, T.J. Hopper, Johanna Knowles, Hannah Upton, Filippa Knowles and Riese Wismer.
Stories this photo appears in:

For the past several months, students at Vinland Elementary School conducted a food drive for the Community Food Pantry. Because of the rocky economy, food pantry officials have said its use is way up. Kathy Wismer, one of the Vinland parents involved in the effort, answers questions on the effort.

Vinland Elementary School students did their part recently to help keep the shelves stocked at the Community Food Pantry.